Association of Southeast Asian Nations Co-Chaired By PM Modi
PM Modi's Honored Co-Chairmanship at  the Association of Southeast Asian Nations -India Summit in Indonesia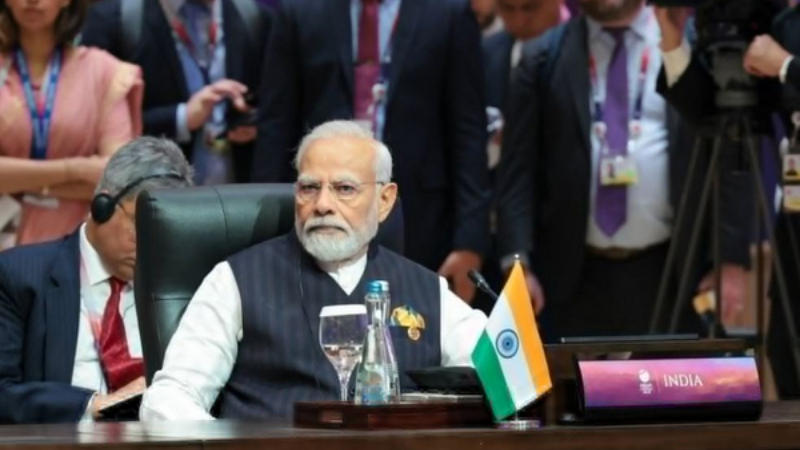 Prime Minister Narendra Modi arrived in Indonesia early Thursday morning. He expressed his honor at co-chairing the Association of Southeast Asian Nations(ASEAN)-India summit. In his opening address, PM Modi commended Indonesian President Joko Widodo for organizing the Summit. He stated, "Our partnership has reached the fourth decade. It is an honor for me to co-chair this Summit. I want to congratulate Indonesian President Joko Widodo for organizing this Summit."
PM Modi Affirms India-ASEAN Unity and ASEAN's Vital Role in the Indo-Pacific
PM Modi emphasized the commonalities between India and ASEAN. This included their shared history, geography, values, regional integration, and a commitment to peace, prosperity, and a multipolar world. He underscored the importance of ASEAN in India's Act East Policy. He also voiced his support for ASEAN's vision of ASEAN-India centrality and the Indo-Pacific.
Speaking on the summit's theme, PM Modi highlighted the significance of ASEAN, where every voice is heard, and its role as a growth epicenter in the global context. He noted that the ASEAN region will play a crucial role in India's Indo-Pacific initiative. Hence emphasizing the progress and resilience of the mutual cooperation between India and ASEAN.
PM Modi reiterated India's support for the ASEAN bloc's perspective on the Indo-Pacific and expressed his pride in co-chairing the ASEAN-India Summit as the partnership between India and ASEAN enters its fourth decade.
ASEAN-India Summit Marks New Heights in Strategic Partnership and Regional Engagement
The ASEAN-India Summit is the first summit since the elevation of India's ties with ASEAN to a Comprehensive Strategic Partnership in 2022. PM Modi's visit to Jakarta also includes engagements with leaders from the East Asia region. Indonesia, the chair of ASEAN this year, has adopted the theme 'ASEAN Matters: Epicentrum of Growth,' and has organized the 'ASEAN Indo-Pacific Forum' as a flagship event to implement the ASEAN Outlook on the Indo-Pacific.