Nag Panchami and Nagchandreshwar Temple
Nag Panchami festival India :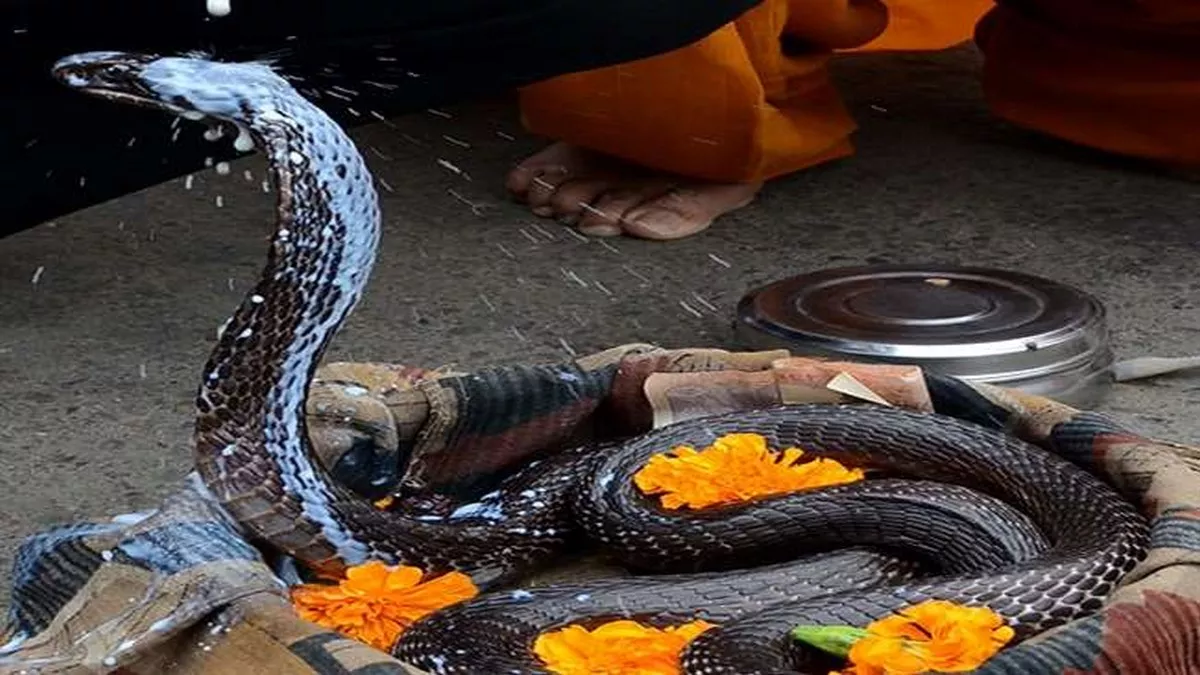 Nag Panchami and Nagchandreshwar Temple share a common relation, If we see Nag panchami is a Hindu festival that is celebrated every year on the fifth day of the Shukla Paksha (waxing phase of the moon) in the month of Shravan (August). It is a festival that is dedicated to the serpent gods, or nagas in the hindu culture.
Many Indian scriptures such as Agni Purana, Skanda Purana, Narada Purana and the Mahabharata gives information of history of snakes extolling worship of snakes.[2]
In  Mahabharata epic, Janamejaya, the son of King Parikshita of the Kuru dynasty was performing a snake sacrifice known as Sarpa Satra, to avenge for the death of his father from a snake bite by the snake king called Takshaka.[1
The Ujjain Nagchandreshwar Temple
Hindus dedicated this temple to the serpent god, Nagchandreshwar. It is located in the Mahakaleshwar Temple complex in Ujjain, Madhya Pradesh, India.
Ujjain Nagchandreshwar Temple India
The temple is only open once in a year, which is on the day of Nag Panchami. On this day, devotees worship Nagchandreshwar and seek his blessings by flocking to the temple.
The temple is a popular tourist destination, and it is also a pilgrimage site for Hindus.
Here are some of the things that you can do at the Ujjain Nagchandreshwar Temple on Nag Panchami:
Worship Nagchandreshwar and seek his blessings.
Take a darshan (holy sight) of the temple's murti
Offer prayers and puja (offerings) to Nagchandreshwar.
Participate in the temple's special rituals and ceremonies.Visit the temple's museum, which exhibits artifacts related to the serpent gods.
Enjoy the festive atmosphere and the company of other devotees.