NUH VIOLENCE: 5 KILLED, 70 INJURED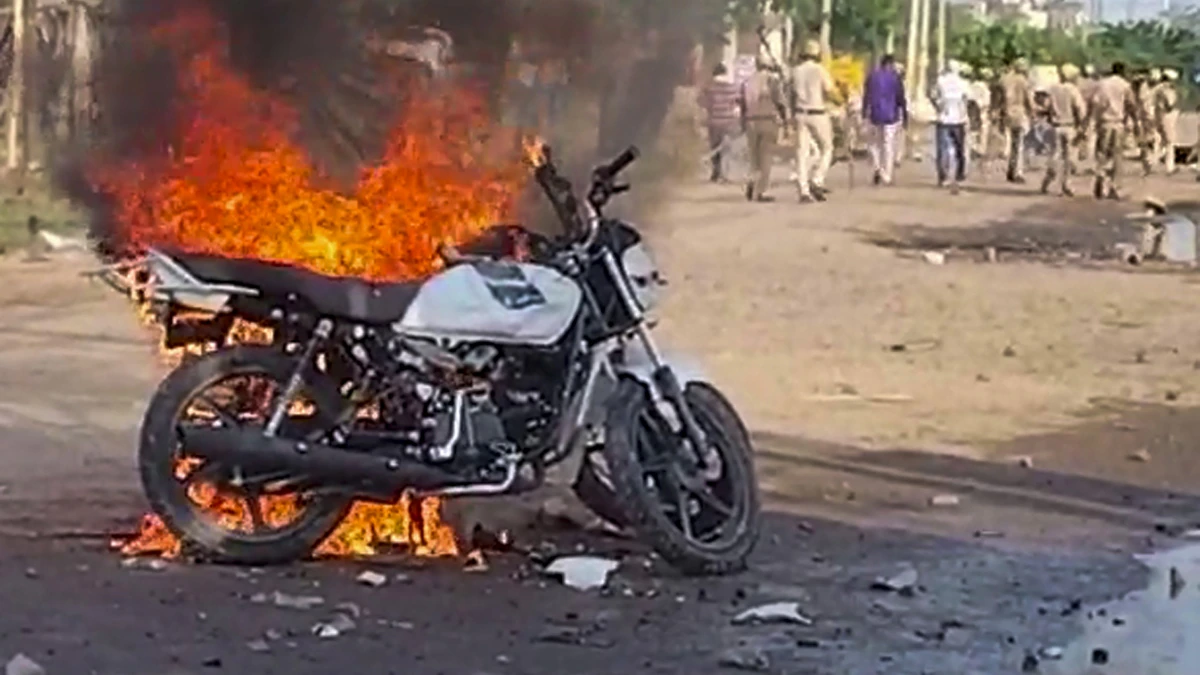 NUH VIOLENCE: GURUGRAM
A recent spine-chilling story coming from NUH in Haryana where 5 people have been dead and more than 70 injured due to a mob attack led on the religious procession has ghosted us all.
People pelted stones and injured others in an attempt to stop a Vishwa Hindu Parishad procession. They also set cars ablaze, supposedly because people were chanting slogans that triggered the outcomes.
Armed security personnel deployed at Nuh's Nalhar Mahadev Mandir were pelted with heaps of stones by the rioters. The sights narrates what a crowd of 2,500 went through last afternoon.
AUTHORITIES ON THE GHASTLY ACT: RESOLVING THE ISSUE
Home Minister Anil Vijh said as of Tuesday that the situation in Nuh, is under control, adding that unidentified miscreants likely engineered and masterminded the violence.
Also siting the measures by the government Home Minister said on record,
"Internet services have been suspended in Nuh district and a curfew has been imposed. Adequate police deployments have been made at the scene as well,"
The measures are taken effectively  as many Hindus who were pelted with stones and petrol bombs have taken a shelter in a Shiv Temple in Nalhar out of the distress.
"We have never seen something like this. Youths from both sides threw stones at each other. I saw one youngster throwing LPG cylinders in one house on the people residing inside.
The Yatra started from Gurgaon and was blocked near intersection in NUH by the mobs which were aggressive over social media rumuors.