Vladimir Putin Opts Out of G20 Summit in India Amid Ukraine Crisis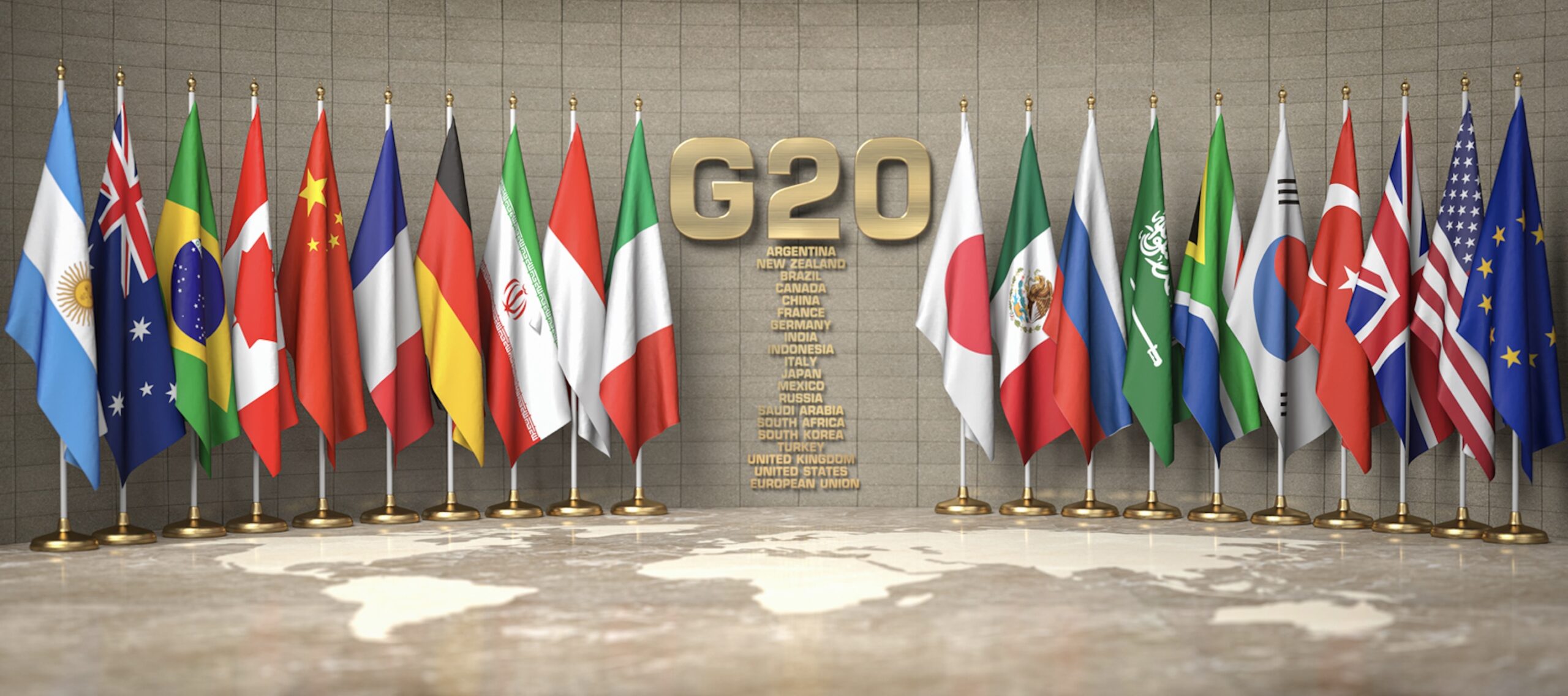 G20 Latest :Vladimir Putin Opts Out of G20 Summit in India Amid Ukraine Focus
Vladimir Putin will not be travelling to India to attend the G20 summit next month, the Russian president has confirmed, as world leaders prepare to converge on New Delhi for the two-day gathering.
Mr Putin spoke on the phone with India's Narendra Modi, who expressed his "understanding". The Russian president will not travel to join the summit alongside the likes of Britain's Rishi Sunak and US president Joe Biden.  The Indian foreign ministry said late on Monday.
Russia will instead be represented by Foreign Minister Sergei Lavrov during the G20 summit on 9-10 September, the ministry said.
Russia's Absence: Putin's Decision Amid Ukraine Focus
"While expressing an understanding for Russia's decision, PM (Modi) thanked President Putin for Russia's consistent support to all initiatives under India's G20 presidency". The Indian foreign ministry said in a statement.
Kremlin spokesperson Dmitry Peskov stated that Mr. Putin's current focus is on Russia's military operation in Ukraine. Hence contributing to his busy schedule.
On Tuesday, the Kremlin said Mr Putin and Mr Modi discussed bilateral relations. The ones which are "developing progressively in the spirit of a specially privileged strategic partnership".
There were no warm words for the state of the two countries' partnership in the readout from India's side.  However, which simply said the leaders "reviewed progress on a number of issues of bilateral cooperation".
The news that Mr Putin will not be present comes amid the final stages of preparations in New Delhi to host what it says will be the largest gathering of G20 delegates yet.
Russia's invasion of Ukraine has emerged as one of the biggest sticking points throughout India's year-long G20 presidency, with leaders of Western countries including Mr Biden and Canadian prime minister Justin Trudeau expected to demand the strongest condemnation over Mr Putin's actions in Ukraine.
India has managed to maintain close ties with both Russia and the US since the invasion began and has abstained from several UN resolutions to condemn the war, as well as avoiding joining Western-led sanctions. The country has taken advantage of large amounts of cheap energy imports and weapons supplies from Moscow.
Trudeau Expresses Disappointment Over G20 Invitation Issue
Mr Trudeau said last week that he was "disappointed" with India. This was for not extending an invitation to Ukrainian leader Volodymyr Zelensky to attend the G20 as a guest nation.  Trudeau said he would raise the matter with the host country.
Indian foreign minister Subrahmanyam Jaishankar had earlier confirmed that a discretionary invite was not extended to Mr Zelensky. This happened despite the leader's request to Mr Modi.
India has instead invited nine other non-G20 countries to attend. This includes Spain, Bangladesh, Nigeria, Mauritius, Egypt, the Netherlands, Oman, Singapore and the United Arab Emirates.
It is seen as part of India's efforts to keep geopolitically divisive issues from scuppering chances of reaching a consensus during the economic forum.
India's G20 Sherpa, Amitabh Kant, said last month that the Ukraine war was not on India's list of priorities for its G20.
Putin's Participation in G20 Summit Uncertain Amid Limited Travel and Diplomatic Moves
The Kremlin has not yet confirmed whether Mr Putin will take part in the G20 summit in any capacity through a video link.
Mr Putin has scarcely set foot outside Russia since the Ukraine war began. He avoided travelling to the Brics summit in Johannesburg last week. His decision to address the talks via video link was largely seen as an outcome of the arrest warrant issued by the International Criminal Court, to which South Africa is a signatory.
Russia will itself be the host of the Brics summit next year, when the grouping will have an expande membership including six more nations.
On Tuesday, Mr Putin once again congratulated Mr Modi for India's successful lunar exploration mission. India became the first to achieve a soft landing near the Moon's uncharted south pole with Chandrayaan-3.
"Vladimir Putin and Narendra Modi stated that the two countries' trade and economic cooperation showed positive dynamics and expressed their shared intention to consistently implement large-scale energy projects. Work together to expand the international transport and logistics infrastructure," the Kremlin said.
It added that they discussed the importance of Brics expansion. Which undoubtedly would promote the growth of its influence in international affairs".