Top smartphones under ₹20000 in 2023
Top smartphones under 20,000 in 2023
Looking for the top  smartphones under ₹20000 in 2023?
Look no further! In this article, we'll take a look at some of the latest top smartphones under ₹20000 in 2023, and help you choose the best one for your needs. These smartphones of 2023 come with power packed features, are value for money, and are some of the most affordable smartphones with the latest OS. We'll discuss the different features and specifications of each smartphone, and compare them to each other. We'll also include links to where you can buy the smartphones.
By the end of this article, you'll know which top smartphone is the best for you. So whether you're looking for a smartphone with a great camera, a long-lasting battery, or a powerful processor, we've got you covered. All these smartphones are under ₹20000.
Top smartphones under ₹19,999/-
OnePlus Nord CE 3 Lite 5G
with price ₹19,999
Dual Sim, 3G, 4G, 5G, VoLTE, Wi-Fi
Snapdragon 695 5G, Octa Core, 2.2 GHz Processor
8 GB RAM, 128 GB inbuilt
5000 mAh Battery with 67W Fast Charging
6.72 inches, 1080 x 2400 px, 120 Hz Display with Punch Hole
108 MP + 2 MP + 2 MP Triple Rear & 16 MP Front Camera
Memory Card (Hybrid), upto 1 TB
Android v13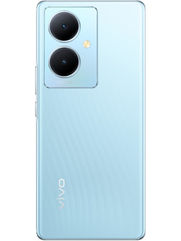 Vivo Y78 Plus
with price ₹18,990
Dual Sim, 3G, 4G, 5G, VoLTE, Wi-Fi
Snapdragon 695, Octa Core, 2.2 GHz Processor
8 GB RAM, 128 GB inbuilt
5000 mAh Battery with 44W Fast Charging
6.78 inches, 1080 x 2400 px, 120 Hz Display with Punch Hole
50 MP + 2 MP Dual Rear & 8 MP Front Camera
Memory Card Not Supported
Android v13
Infinix Note 30 5G
(8GB RAM + 256GB) with price ₹17,999
Dual Sim, 3G, 4G, 5G, VoLTE, Wi-Fi, NFC
Dimensity 6080, Octa Core, 2.4 GHz Processor
8 GB RAM, 256 GB inbuilt
5000 mAh Battery with 45W Fast Charging
6.78 inches, 1080 x 2460 px, 120 Hz Display with Punch Hole
108 MP + 2 MP Triple Rear & 16 MP Front Camera
Memory Card Supported, upto 2 TB
Android v13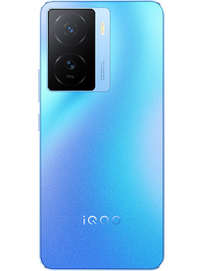 iQOO Z7 5G
with price  ₹19,999
Dual Sim, 3G, 4G, 5G, VoLTE, Wi-Fi
Dimensity 920, Octa Core, 2.5 GHz Processor
6 GB RAM, 128 GB inbuilt
4500 mAh Battery with 44W Fast Charging
6.38 inches, 1080 x 2408 px, 90 Hz Display with Water Drop Notch
64 MP + 2 MP Dual Rear & 16 MP Front Camera
Memory Card (Hybrid), upto 1 TB
Android v13
OnePlus Nord CE 2 Lite 5G
with price ₹17,989
Dual Sim, 3G, 4G, 5G, VoLTE, Wi-Fi
Snapdragon 695, Octa Core, 2.2 GHz Processor
6 GB RAM, 128 GB inbuilt
5000 mAh Battery with 33W Fast Charging
6.59 inches, 1080 x 2412 px, 120 Hz Display with Punch Hole
64 MP + 2 MP + 2 MP Triple Rear & 16 MP Front Camera
Memory Card (Hybrid), upto 1 TB
Android v12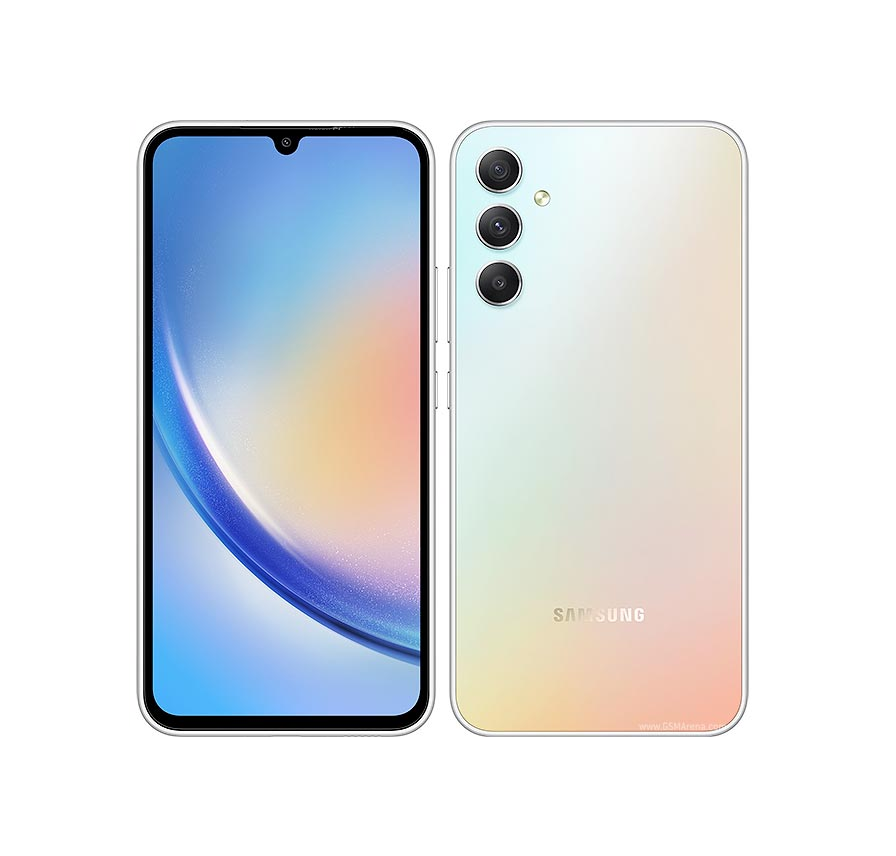 Samsung Galaxy M34 5G
with price ₹19,999
Dual Sim, 3G, 4G, 5G, VoLTE, Wi-Fi, NFC
Exynos 1280 , Octa Core, 2.4 GHz Processor
6 GB RAM, 128 GB inbuilt
6000 mAh Battery with 25W Fast Charging
6.5 inches, 1080 x 2340 px, 120 Hz Display with Water Drop Notch
50 MP + 8 MP + 2 MP Triple Rear & 13 MP Front Camera
Memory Card (Hybrid), upto 1 TB
Android v13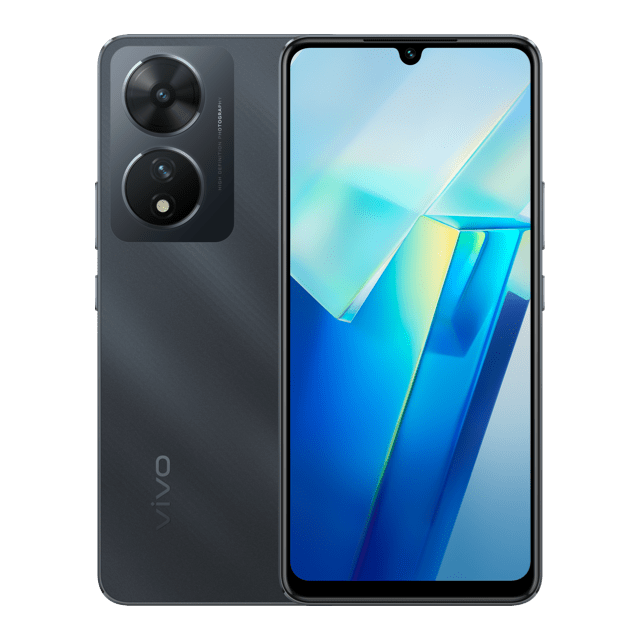 Vivo T2 5G
with price ₹18,999
Dual Sim, 3G, 4G, 5G, VoLTE, Wi-Fi
Snapdragon 695, Octa Core, 2.2 GHz Processor
6 GB RAM, 128 GB inbuilt
4500 mAh Battery with 44W Fast Charging
6.38 inches, 1080 x 2400 px, 90 Hz Display with Water Drop Notch
64 MP + 2 MP Dual Rear & 16 MP Front Camera
Memory Card (Hybrid), upto 1 TB
Android v13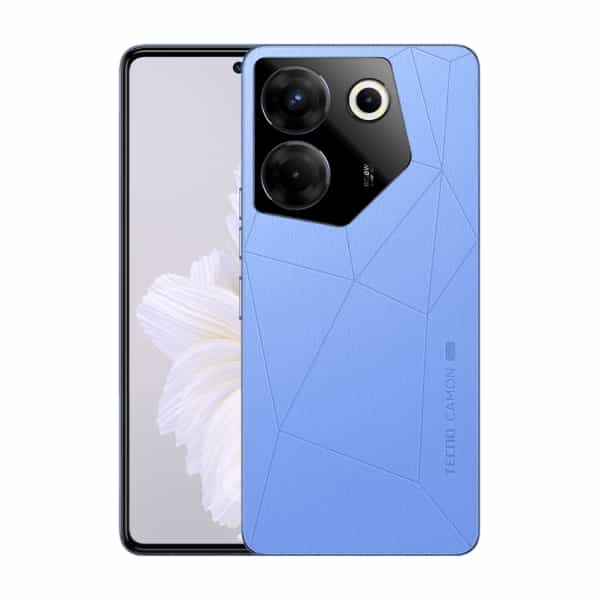 Tecno Camon 20 Pro 5G
with price ₹19,999
Dual Sim, 3G, 4G, 5G, VoLTE, Wi-Fi, NFC
Dimensity 8050, Octa Core, 3 GHz Processor
8 GB RAM, 128 GB inbuilt
5000 mAh Battery with 33W Fast Charging
6.67 inches, 1080 x 2400 px, 120 Hz Display with Punch Hole
64 MP + 2 MP + 2 MP Triple Rear & 32 MP Front Camera
Android v13
Bluetooth
Realme 10 Pro
with price ₹18,999
Dual Sim, 3G, 4G, 5G, VoLTE, Wi-Fi
Snapdragon 695, Octa Core, 2.2 GHz Processor
6 GB RAM, 128 GB inbuilt
5000 mAh Battery with 33W Fast Charging
6.72 inches, 1080 x 2400 px, 120 Hz Display with Punch Hole
108 MP + 2 MP Dual Rear & 16 MP Front Camera
Memory Card Supported, upto 1 TB
Android v13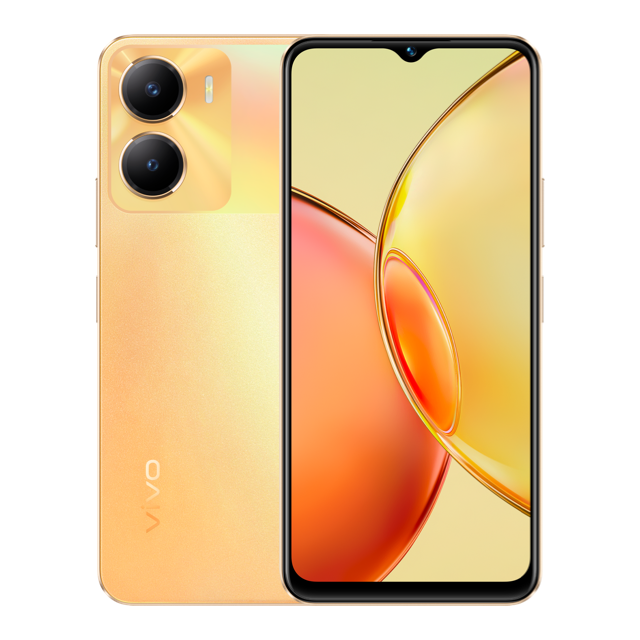 Vivo Y56
with price ₹19,199
Dual Sim, 3G, 4G, 5G, VoLTE, Wi-Fi
Dimensity 700 5G, Octa Core, 2.2 GHz Processor
8 GB RAM, 128 GB inbuilt
5000 mAh Battery with 18W Fast Charging
6.58 inches, 1080 x 2408 px Display with Punch Hole
50 MP + 2 MP Dual Rear & 16 MP Front Camera
Memory Card (Hybrid)
Android v13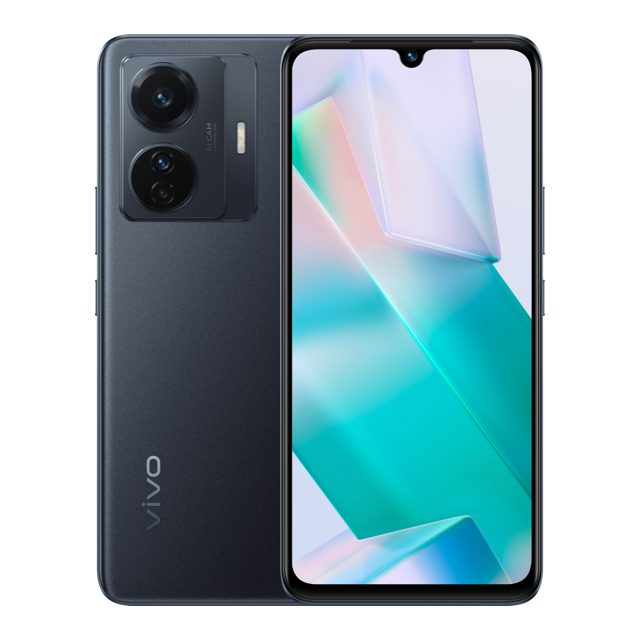 Vivo T1 Pro 5G
(8GB RAM + 128GB) with price ₹18,994
Dual Sim, 3G, 4G, 5G, VoLTE, Wi-Fi
Snapdragon 778G, Octa Core, 2.4 GHz Processor
8 GB RAM, 128 GB inbuilt
4700 mAh Battery with 66W Fast Charging
6.44 inches, 1080 x 2404 px, 90 Hz Display with Water Drop Notch
64 MP + 8 MP + 2 MP Triple Rear & 16 MP Front Camera
Memory Card (Hybrid), upto 1 TB
Android v12
Samsung Galaxy F23 5G
(6GB RAM + 128GB) with price ₹18,499
Dual Sim, 3G, 4G, 5G, VoLTE, Wi-Fi, NFC
Snapdragon 750G, Octa Core, 2.2 GHz Processor
6 GB RAM, 128 GB inbuilt
5000 mAh Battery with 25W Fast Charging
6.6 inches, 1080 x 2408 px, 120 Hz Display with Water Drop Notch
50 MP + 8 MP + 2 MP Triple Rear & 8 MP Front Camera
Memory Card Supported, upto 1 TB
Android v12
Samsung Galaxy A14 5G 
(6GB RAM + 128GB) with price ₹17,999
Dual Sim, 3G, 4G, 5G, VoLTE, Wi-Fi
Exynos 1330, Octa Core, 2.4 GHz Processor
6 GB RAM, 128 GB inbuilt
5000 mAh Battery with 15W Fast Charging
6.6 inches, 1080 x 2408 px, 90 Hz Display with Water Drop Notch
50 MP + 2 MP + 2 MP Triple Rear & 13 MP Front Camera
Memory Card Supported, upto 1 TB
Android v13
Top smartphones under 16,999/-
Motorola Moto G73
with price ₹16,999
Dual Sim, 3G, 4G, 5G, VoLTE, Wi-Fi, NFC
Dimensity 930, Octa Core, 2.2 GHz Processor
8 GB RAM, 128 GB inbuilt
5000 mAh Battery with 30W Fast Charging
6.5 inches, 1080 x 2400 px, 120 Hz Display with Punch Hole
50 MP + 8 MP Dual Rear & 16 MP Front Camera
Memory Card (Hybrid), upto 1 TB
Android v13
Samsung Galaxy M33 5G
with price ₹16,155
Dual Sim, 3G, 4G, 5G, VoLTE, Wi-Fi, NFC
Exynos 1280, Octa Core, 2.4 GHz Processor
6 GB RAM, 128 GB inbuilt
6000 mAh Battery with 25W Fast Charging
6.6 inches, 1080 x 2400 px, 120 Hz Display with Water Drop Notch
50 MP Quad Rear & 8 MP Front Camera
Memory Card Supported, upto 1 TB
Android v12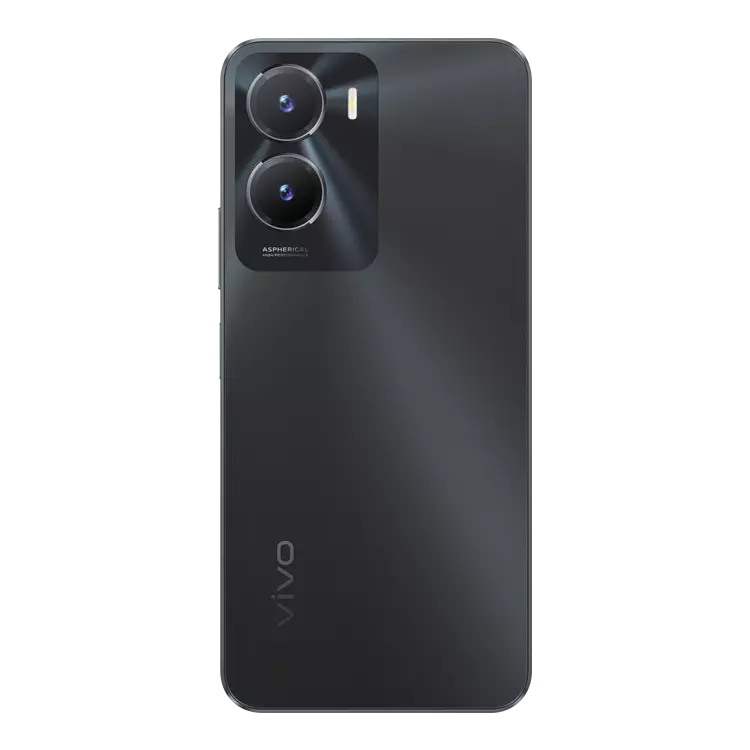 Vivo T2x 5G 
(8GB RAM + 128GB) with price ₹15,999
Dual Sim, 3G, 4G, 5G, VoLTE, Wi-Fi
Dimensity 6020, Octa Core, 2.2 GHz Processor
8 GB RAM, 128 GB inbuilt
5000 mAh Battery with 18W Fast Charging
6.58 inches, 1080 x 2408 px Display with Water Drop Notch
50 MP + 2 MP Dual Rear & 8 MP Front Camera
Memory Card (Hybrid), upto 1 TB
Android v13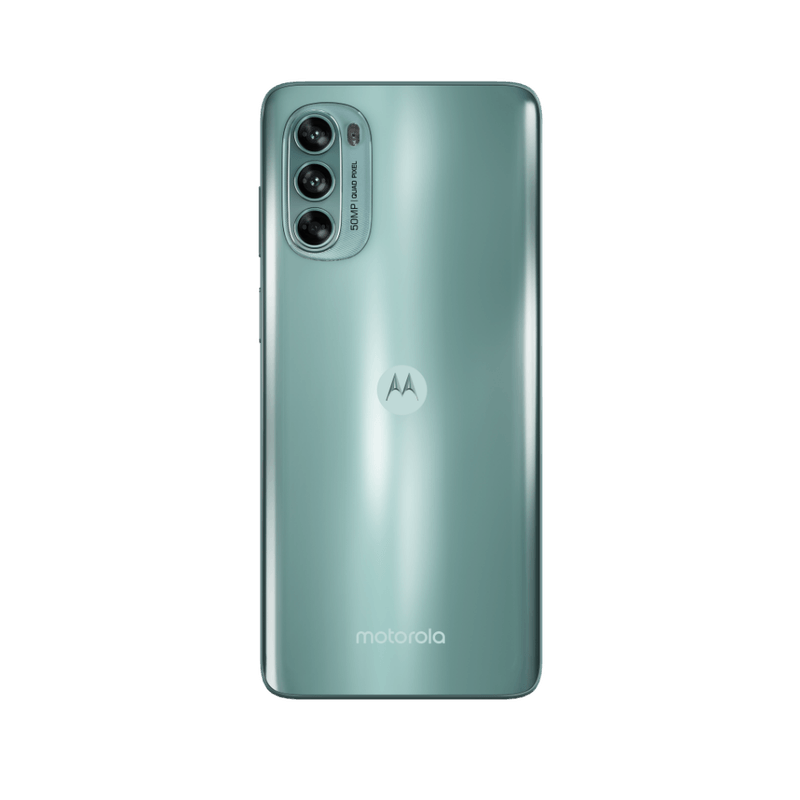 Motorola Moto G62 5G
with price ₹15,499
Dual Sim, 3G, 4G, 5G, VoLTE, Wi-Fi
Snapdragon 695, Octa Core, 2.2 GHz Processor
6 GB RAM, 128 GB inbuilt
5000 mAh Battery with Fast Charging
6.55 inches, 1080 x 2400 px, 120 Hz Display with Punch Hole
50 MP + 8 MP + 2 MP Triple Rear & 16 MP Front Camera
Memory Card (Hybrid), upto 1 TB
Android v12
Samsung Galaxy M14
(6GB RAM + 128GB) with price ₹15,490
Dual Sim, 3G, 4G, 5G, VoLTE, Wi-Fi
Exynos 1330, Octa Core, 2.4 GHz Processor
6 GB RAM, 128 GB inbuilt
6000 mAh Battery with 25W Fast Charging
6.6 inches, 1080 x 2408 px, 90 Hz Display with Water Drop Notch
50 MP + 2 MP + 2 MP Triple Rear & 13 MP Front Camera
Memory Card Supported, upto 1 TB
Android v13
Infinix Zero 5G 2023
with price ₹14,999
Dual Sim, 3G, 4G, 5G, VoLTE, Wi-Fi
Dimensity 920 5G, Octa Core, 2.5 GHz Processor
8 GB RAM, 128 GB inbuilt
5000 mAh Battery with 33W Fast Charging
6.78 inches, 1080 x 2460 px, 120 Hz Display with Punch Hole
50 MP + 2 MP + 2 MP Triple Rear & 16 MP Front Camera
Memory Card Supported, upto 256 GB
Android v12
Realme 12
with price ₹14,990
Dual Sim, 3G, 4G, 5G, VoLTE, Wi-Fi
Dimensity 810 5G, Octa Core, 2.4 GHz Processor
8 GB RAM, 128 GB inbuilt
5000 mAh Battery with 67W Fast Charging
6.67 inches, 1080 x 2408 px, 120 Hz Display with Water Drop Notch
50 MP + 2 MP Triple Rear & 16 MP Front Camera
Memory Card Supported, upto 1 TB
Android v14