GADAR 2 MAKING IT HUGE AT BOX OFFICE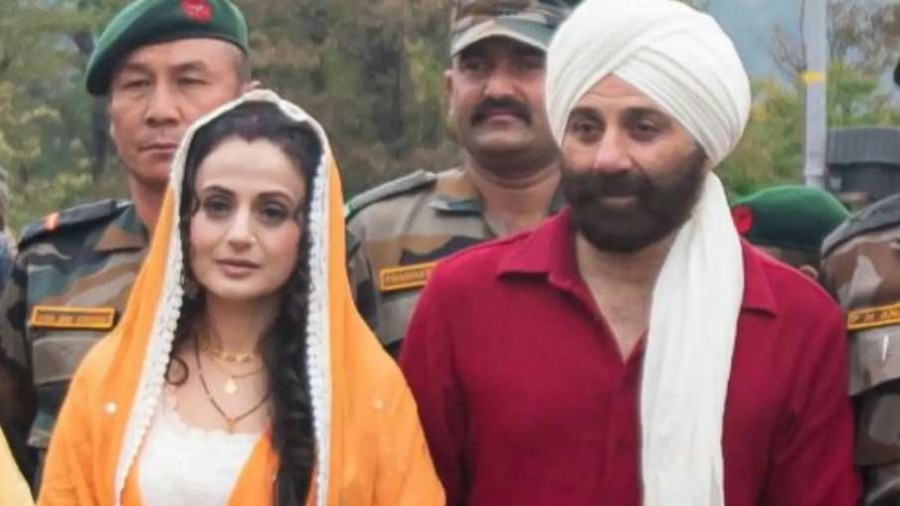 GADAR SEQUEL RELEASES
Gadar 2, directed by Anil Sharma, is a sequel to the 2001 blockbuster of the same name. The film stars Sunny Deol as Tara Singh, a truck driver, and Ameesha Patel as Sakina. Anil Sharma's son Utkarsh Sharma also reprises his role as their son, Jeete.
The film has crossed ₹200 crore in India, and here are five factors that may have contributed to its success:
Gadar 2 is a sequel to a popular film, and many viewers were eager to see how the story would continue. The film also features the same characters and actors, which helped to evoke a sense of nostalgia for the first film.
SUNNY DEOL & AMISHA PATEL MAKES A COMEBACK WITH GADAR 2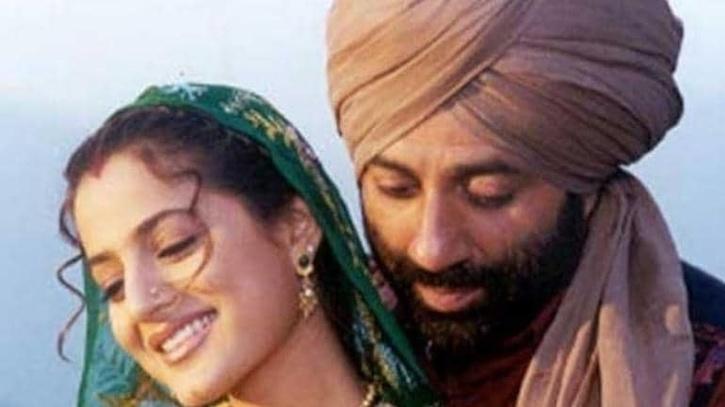 Not to forget Sunny Deol and Ameesha Patel are both popular actors, and their presence in the film helped to draw audiences. Utkarsh Sharma is also a rising star, and his performance in the film was well-received. Gadar 2 is a masala film that combines action, drama, and romance. This formula has been successful in the past, and it seems to have worked again for Gadar 2. The songs in Gadar 2 are catchy and memorable, and they have helped to popularize the film. The extensive marketing of the film helped to create a buzz around it.
THE FACTS BEHIND SUCCESS OF THE MOVIE
The patriotic sentiment of the narrative has helped Gadar 2 to resonate with the public, given the current national mood. The film's portrayal of Pakistan as the villain has rallied even the most indifferent patriots to its cause. The chants of "Bharat Mata ki Jai" and "Hindustan Zindabad" that can be heard at screenings are evidence of this. The dialogues from the original film are still fresh in people's minds, and Sunny Deol has promised to deliver more of the same in this film.
THE MOVIE ACHIEVES WAY MORE THAN EXPECTED
Gadar 2 was released of Independence Day, making it a five-day long holiday. The film has grossed ₹ 263.48 crore domestically and over ₹ 300 crore globally. It had a strong opening of ₹ 40 crore on Friday, August 11, and its collections rose to ₹ 51 crore on Sunday. There was a slight dip on Monday to ₹ 38.7 crore, but the film earned a massive ₹ 55 crore on Independence Day.
The audience had been eagerly awaiting Sunny Deol's return to the big screen. Gadar 2 is clearly capitalizing on nostalgia, the current national mood, and entertainment value. The film's promotions and social media interactions promised the public what they got. They feel that they got their money's worth and were not cheated in any way.
CONCLUSION
Overall, Gadar 2 is a well-made film that has been successful due to a number of factors. The nostalgia factor, strong star power, action and drama, beautiful songs, and strong marketing campaign all contributed to the film's success.