Islamic State Claims Responsibility for Deadly Suicide Blast at Pakistan Political Rally in Bajaur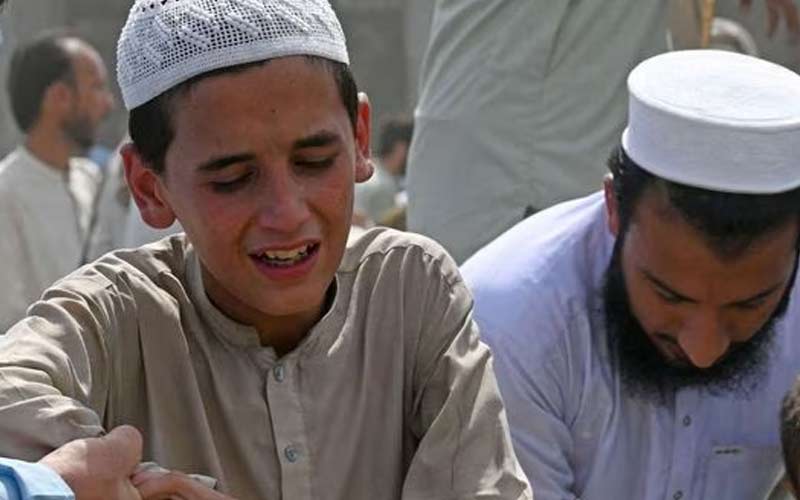 Islamic State Claims Responsibility for Deadly Suicide Blast at Pakistan Political Rally in Bajaur
A tragic suicide bombing at a political rally in Bajaur district, Pakistan, has claimed the lives of 54 people, including 23 children, and left nearly 200 others wounded. The attack, which targeted a gathering of 400 members of the Jamiat Ulema-e-Islam (JUI-F) party, has been claimed by the Islamic State group. This devastating incident has drawn condemnation from the international community and highlighted the escalating threat of extremism in Pakistan.
The Bajaur Suicide Blast
The suicide bombing occurred near a market in the town of Khar, moments before speeches were scheduled to begin. The JUI-F, led by hardline politician Fazlur Rehman, is a prominent government coalition partner. Fortunately, Fazlur Rehman was not present at the event and remained unharmed. The attack took place under a large tent at approximately 4:10 pm, resulting in a significant loss of innocent lives.
Responsibility Claimed by Islamic State
The Islamic State (ISIL) group claimed responsibility for the devastating attack through its news arm Amaq. According to Al Jazeera, a suicide attacker from the Islamic State detonated his explosive jacket in the midst of the crowd, leading to the tragic loss of lives and injuries.
International Condemnation and Condolences
The United States, Russia, and Saudi Arabia have expressed their condemnation of the terror attack and offered their condolences to the families of the victims. The incident has underscored the urgency of addressing the growing threat of extremism in the region.
Increasing Extremist Attacks in Pakistan
Pakistan has experienced a rise in extremist attacks since the collapse of a truce between Tehreek-e-Taliban Pakistan (TTP) and the government. Earlier this year, a Peshawar mosque blast claimed over 100 lives, demonstrating the gravity of the security situation in the country. A recent UN Security Council report indicates that the TTP might be seeking to unite with Al Qaeda, forming a consolidated entity for militant organizations in South Asia.
The devastating suicide blast at the political rally in Bajaur district, Pakistan, has resulted in a significant loss of lives and injuries. The claim of responsibility by the Islamic State highlights the ongoing threat of extremism in the region. As Pakistan and the international community mourn the loss of innocent lives, it becomes crucial to address the escalating security concerns and work towards ensuring the safety and security of all citizens.