Thigh-High Slit Dress Trends: Embrace Elegance and Confidence in 2023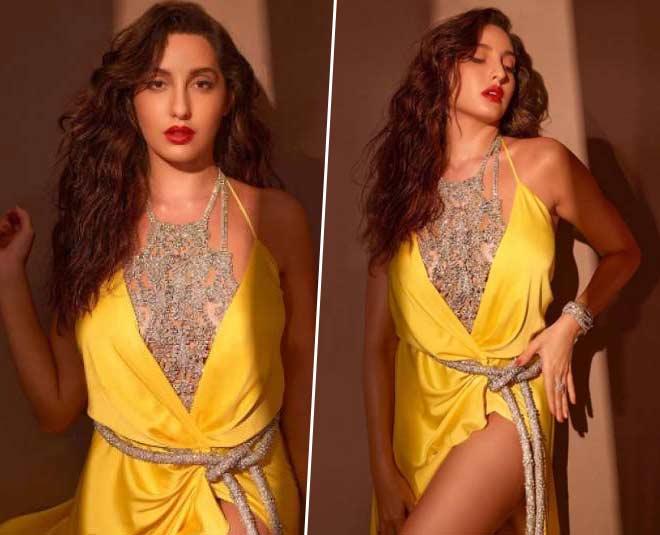 Thigh-High Slit Dress Trends -2023 have emerged as a timeless fashion trend, captivating the hearts of fashion-forward individuals all around the world. With their bold and alluring design, these dresses empower women to embrace their femininity and express their personal style with confidence. In this article, we will explore the latest thigh-high slit dress trends, providing you with fashion inspiration and guidance to make a stunning statement. So, let's dive into the world of thigh-high slit dresses and discover the epitome of elegance and sophistication!
Thigh-High Slit Dress Trends: Embrace Elegance and Confidence in 2023
When it comes to thigh-high slit dresses, the little black dress (LBD) remains an everlasting symbol of elegance and sophistication. Whether you choose a sleek and form-fitting silhouette or a flowy and ethereal design, an LBD with a thigh-high slit is a versatile choice for any occasion. Pair it with minimal accessories and classic heels for a timeless look that exudes confidence and grace.
For a touch of feminine charm, opt for a thigh-high slit dress adorned with floral patterns. This trend adds a whimsical and romantic touch to your ensemble, perfect for spring and summer events. Choose vibrant hues and delicate flower motifs to create a fresh and youthful appeal. Complete your look with soft waves in your hair and dainty accessories to complement the enchanting beauty of the dress.
If you're seeking a bohemian-inspired look, flowing maxi dresses with thigh-high slits are an ideal choice. These dresses create a sense of movement and grace, allowing you to channel your inner goddess. Opt for lightweight fabrics such as chiffon or silk to enhance the ethereal feel. Pair it with statement jewelry and strappy sandals for a stunning and effortlessly chic ensemble.
To add a contemporary twist to your outfit, explore thigh-high slit dresses with asymmetric details. These dresses showcase an innovative and daring approach to fashion. Whether it's an asymmetrical neckline, hemline, or cut, these unique designs make a bold statement. Combine your dress with edgy accessories and sleek heels to elevate your overall look.
For glamorous occasions, thigh-high slit dresses adorned with sequins and sparkles are a must-have. These dazzling creations exude sophistication and allure, allowing you to shine like a star. Opt for a fitted silhouette to enhance your figure and let the sequins catch the light as you move. Keep the rest of your outfit and accessories minimal to let the dress take center stage.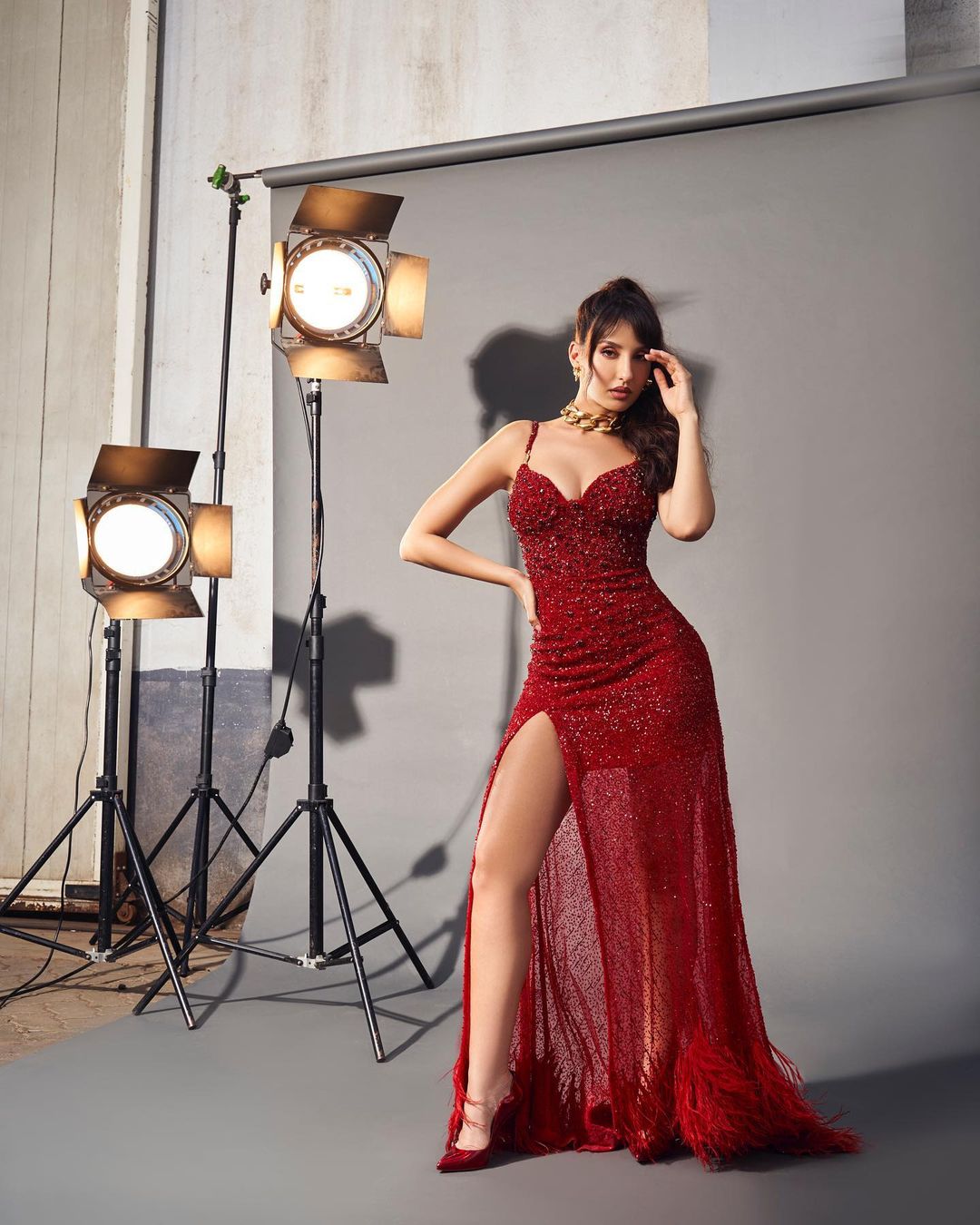 Thigh-high slit dresses continue to captivate fashion enthusiasts with their enchanting charm and empowering designs.
Whether you prefer classic elegance, feminine florals, ethereal maxi dresses, modern asymmetry, or red carpet glamour, there is a thigh-high slit dress trend to suit your style and occasion. Embrace the elegance, confidence, and individuality that these dresses offer, and let your fashion choices speak volumes about your unique personality.
So, go ahead and embrace the thigh-high slit dress trend, making a lasting impression wherever you go!
Disclaimer: All the images used in this article are for illustrative purposes only.